Geraldton has one of those iconic lighthouses.  Those red and white stripes can't be missed.  It's only about 5km from the centre of Geraldton and has a busy beach across the road.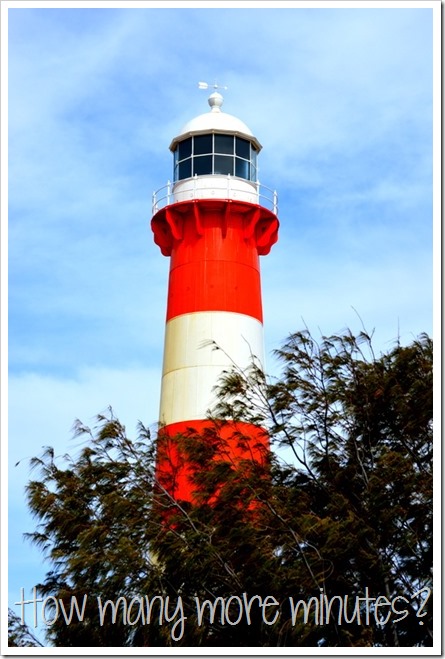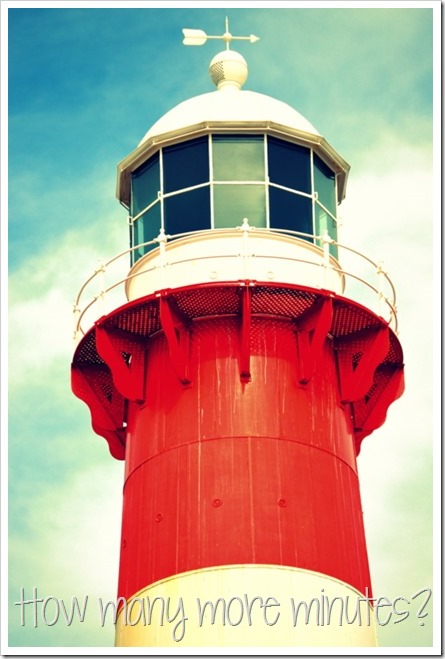 The light house was built in Britain and shipped to Point Moore.  The sign gives detail of its history, when they went to erect the lighthouse they realised the foundation had been laid in the wrong place and had to start all over.  The lighthouse had 60+ keepers before its automation.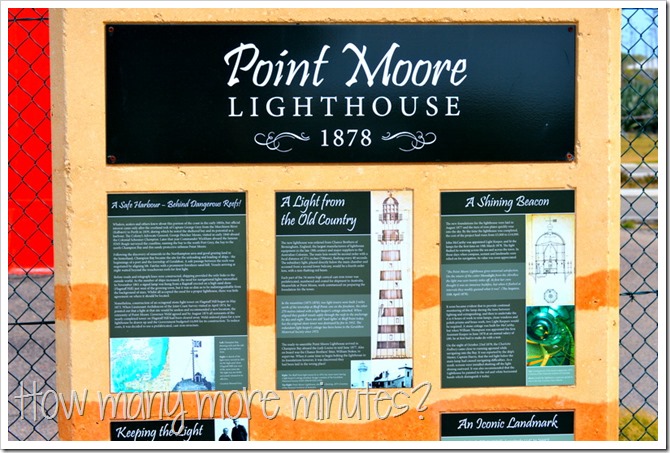 When it was first lit in 1878 the light was so intense that a ship thought it to be a bushfire until they saw that it flashed and intervals and they realised what it was.  According to this site the red and white stripes were added in 1969.  It's the oldest surviving Commonwealth lighthouse in WA and was the first steel tower built on the mainland of Australia.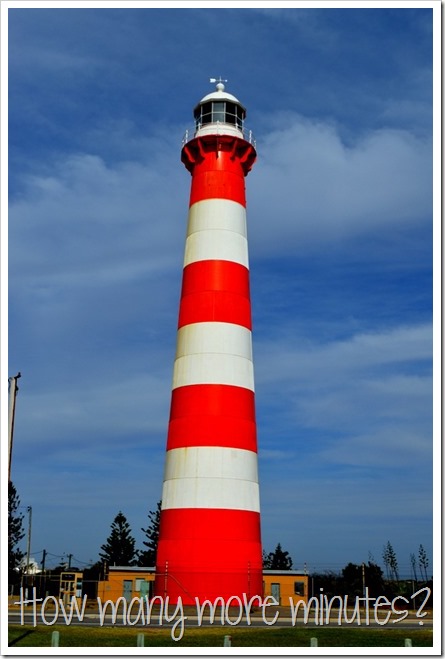 It's so iconic that it's made its way into other things in town, like the beach shower across the road!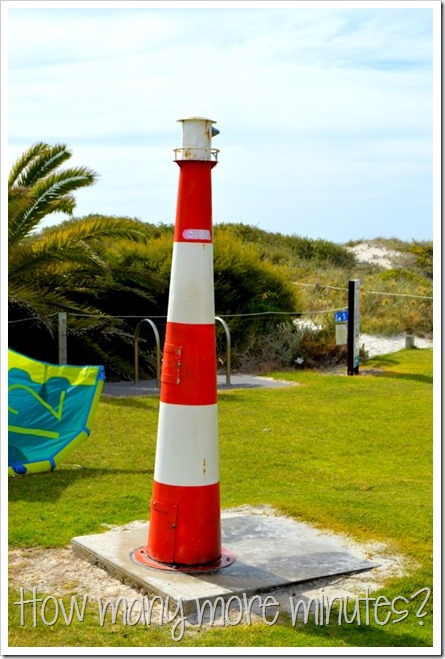 So striking against that blue sky.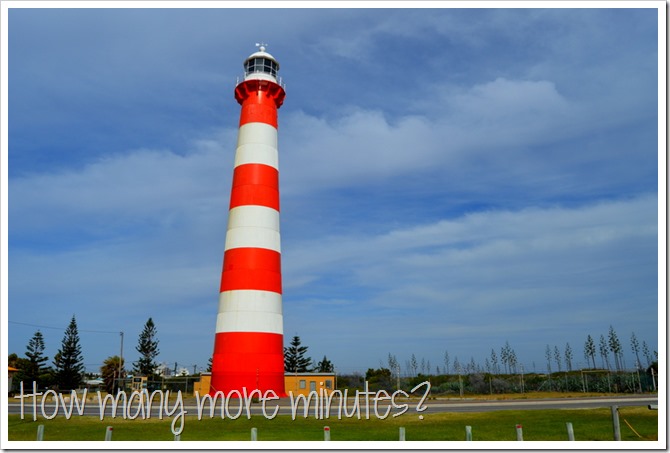 Across the road from the lighthouse is a very windy beach.  Actually, most of Geraldton is very windy and that makes it a perfect place for kiteboarding.  It was very busy, heaps of kiteboarders around.  They were getting some fantastic rides.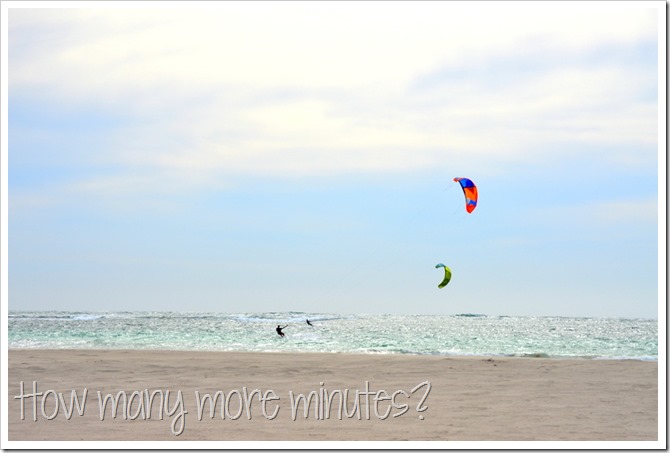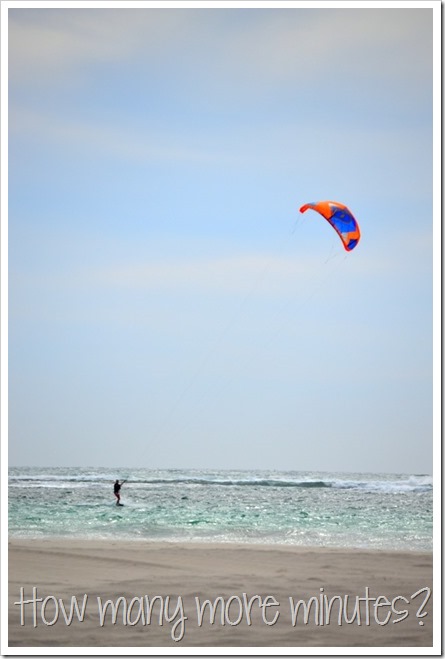 The kids wandered down the beach for a play while we were watching the kiteboarders.  I couldn't decide which of these pictures I like more.  TurboBug, at 2.5, does not always consent to holding hands with his siblings anymore so there may not be too many more pictures like these in our future.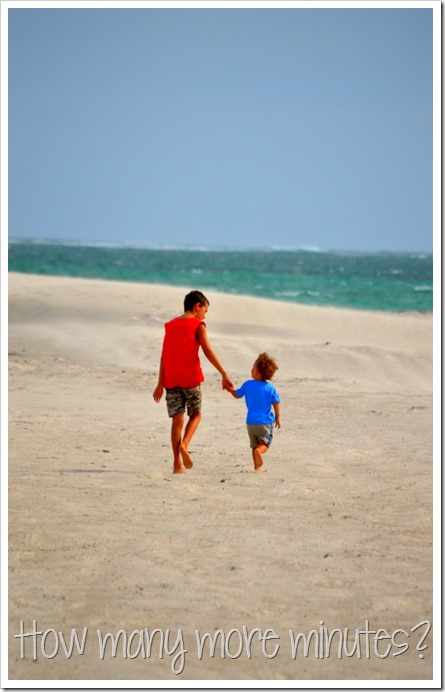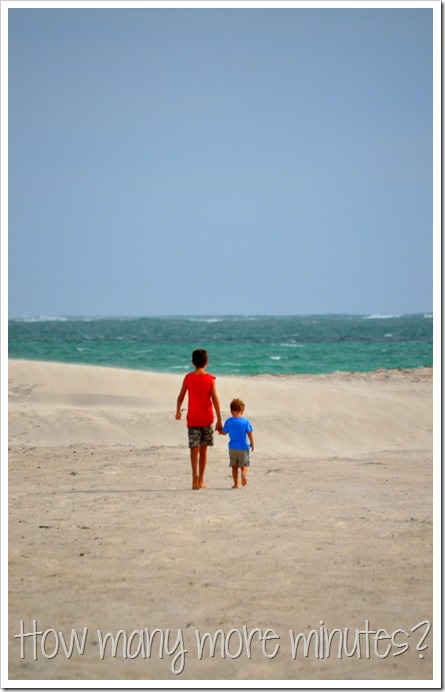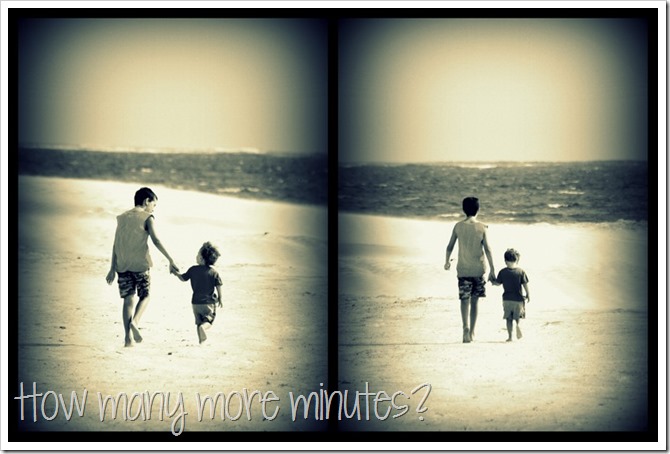 We were in Geraldton in December.  It was the first sizeable town we'd been in for ages.  We were able to get some Christmas shopping done and rest up a bit before spending the holidays in Perth.