For Christmas we got ourselves a membership to the Melbourne Zoo, which gives us a reciprocal membership to several zoos around the country, including the Perth Zoo.  It was definitely summer while we were in Perth so we checked the weather forecast and chose the coolest day to head to the zoo.  It was still quite warm and we were so glad we hadn't chosen an even hotter day.  The zoo is located very much in the middle of the city, so much so that it can be a challenge to find parking since it doesn't have its own carpark.  We didn't plan to see every animal, we each chose our favourites but of course once we checked the map it looked like we'd be covering the whole zoo just to get to see our faves!  Not too far in the kids quickly spotted one of my favourites, pelicans.  I just love them and could watch them all day.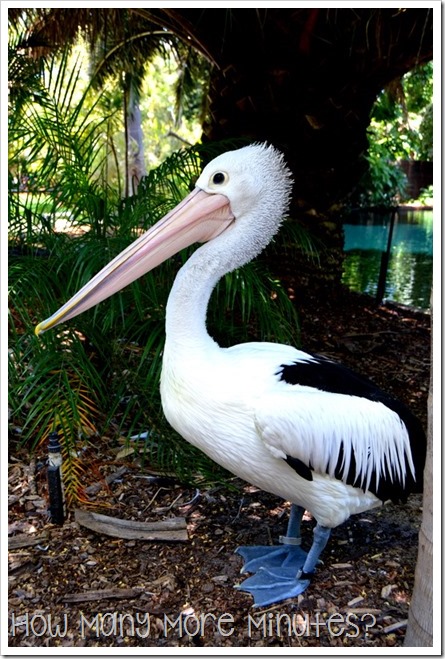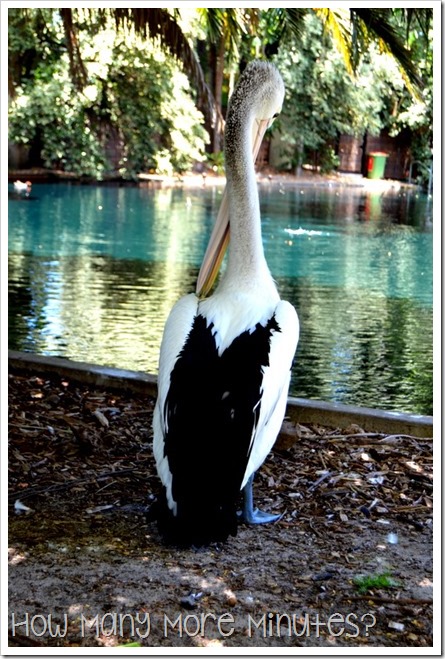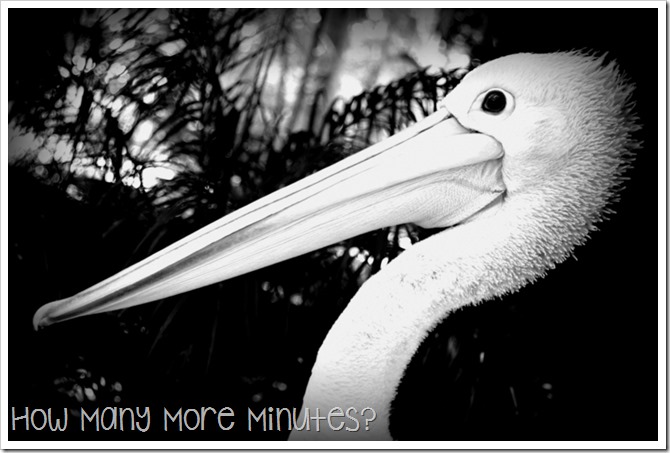 I didn't try to take pictures of all the animals I saw, but we all exclaimed over this tree kangaroo.  Look at that tail!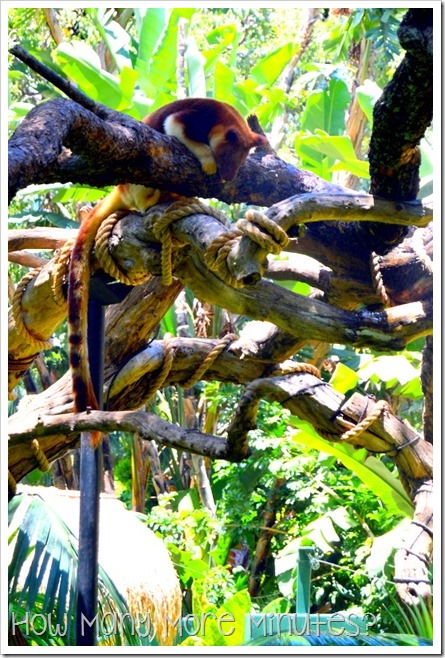 There were a couple of cassowaries, they are so gorgeous with their bright blues and reds.  We were happily reminded of feeding the cassowaries at the Billabong Sanctuary in Townsville.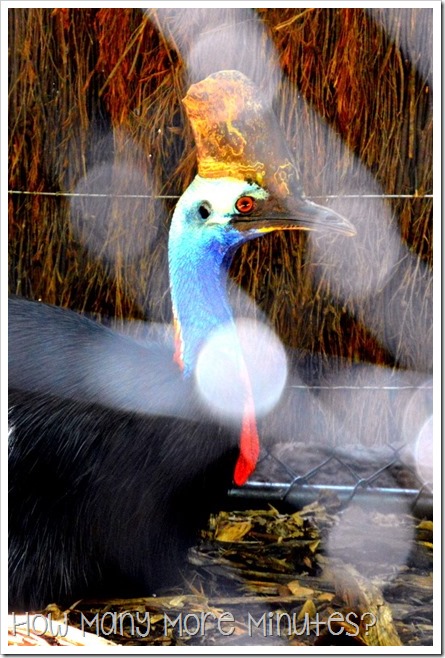 The rhino is fascinating because of their sheer size, they are so massive.  This one was up and moving about so we watched for awhile.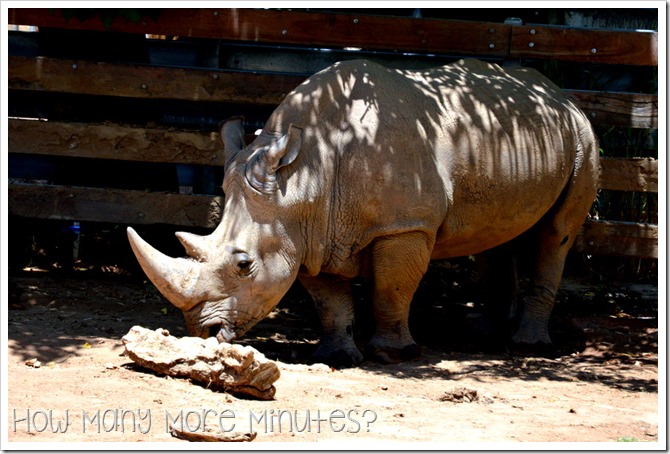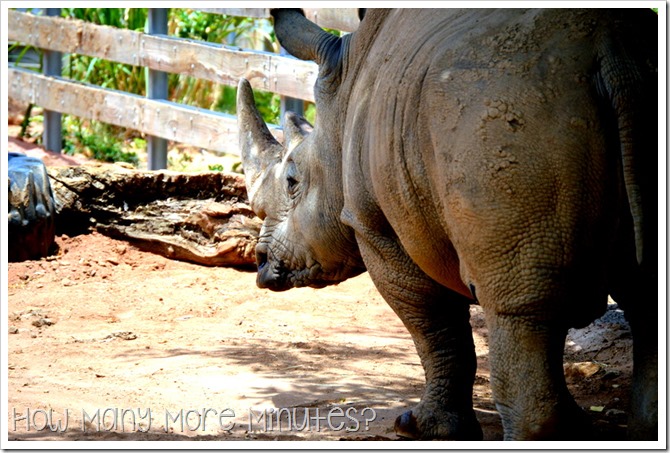 TurboBug doesn't remember having seen any of these animals before, only pictures in books.  He was certainly very interested!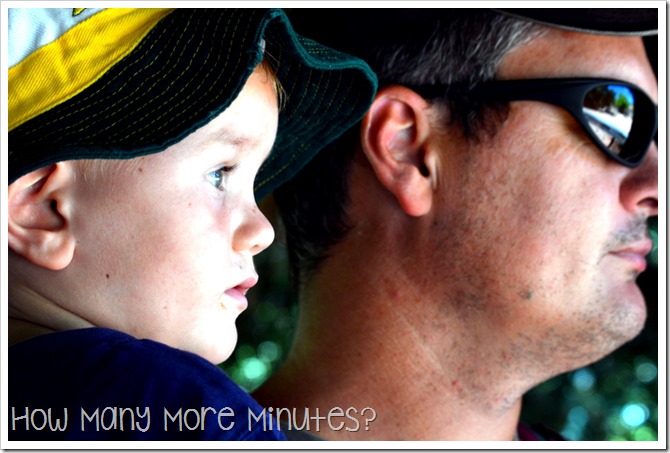 JitterBug (8) really wanted to see the African painted dogs, but they were sleeping and very hard to see.  The sign was a better view of them.  Does this count as a roadsign?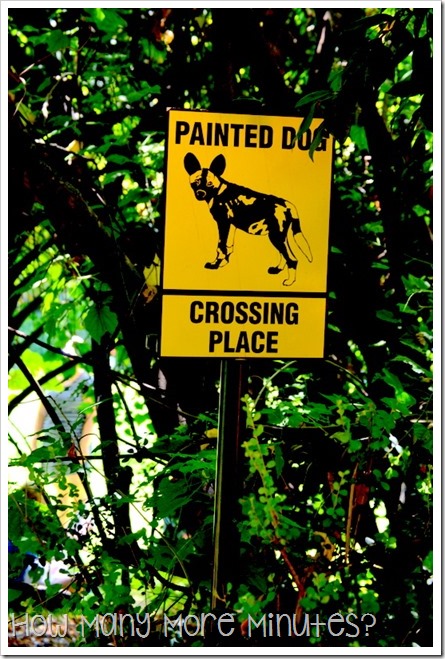 The mighty lions were not moving around much in the heat but they'd all managed to find shady spots to lounge around in.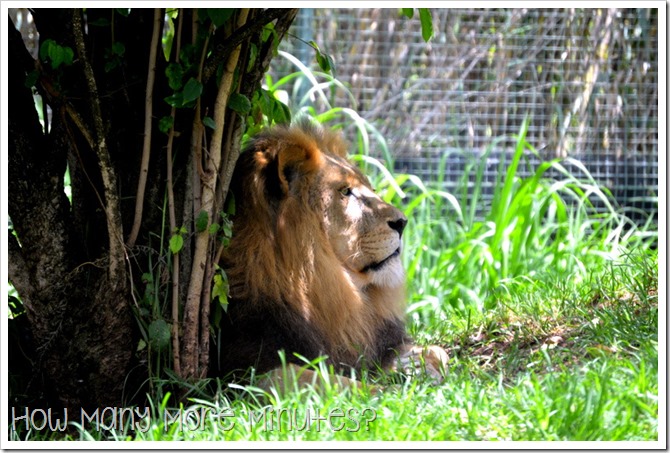 The zebras were hiding back in the corner.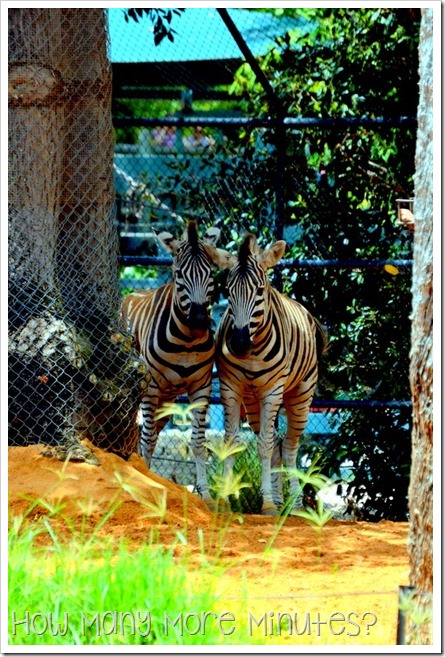 We watched a couple of small tortoises for a little while, they had such beautiful patterns on their shells and were happily wandering around.  Well, I guess they were happy, I'm not really sure how to tell if a tortoise is happy.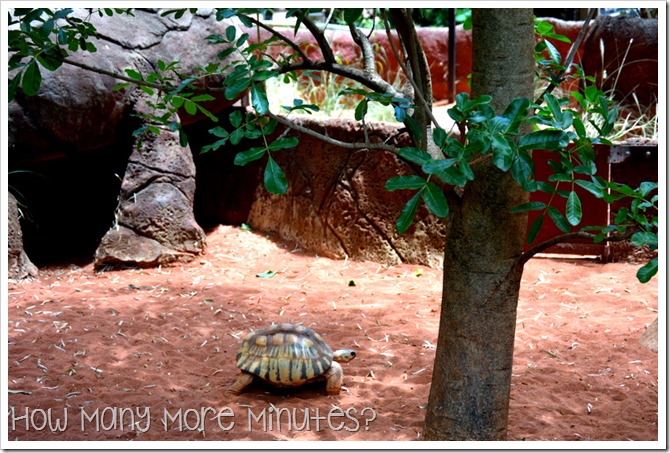 The giant tortoise was enjoying a meal.  Really, I could spend all day watching the tortoises and the pelicans and I'd be happy!  I've always loved these giant ones, look at that shell, it's gorgeous.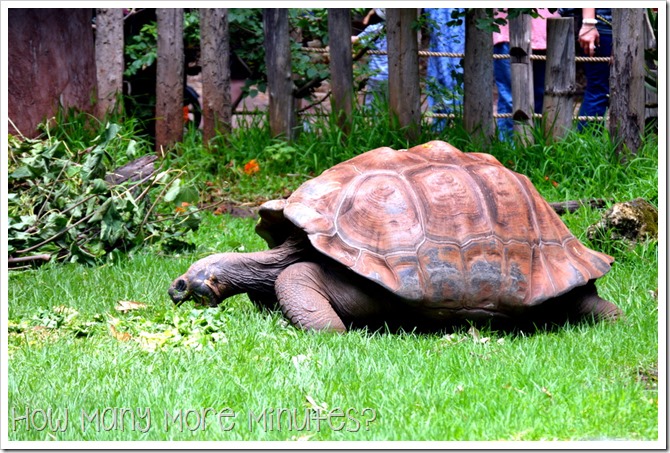 The meerkats.  Who doesn't love the meerkats?  Especially when they are darting around from this place to that.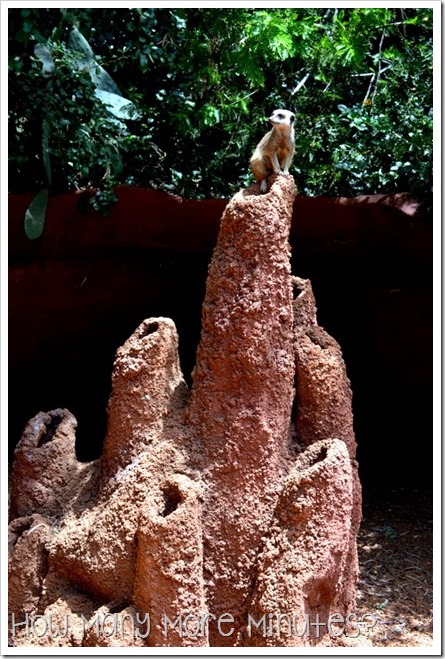 But one of us finally had too much and took advantage of his seat on wheels.  The one all the older kids are jealous of.  Wouldn't they love to be pushed around when their legs are tired!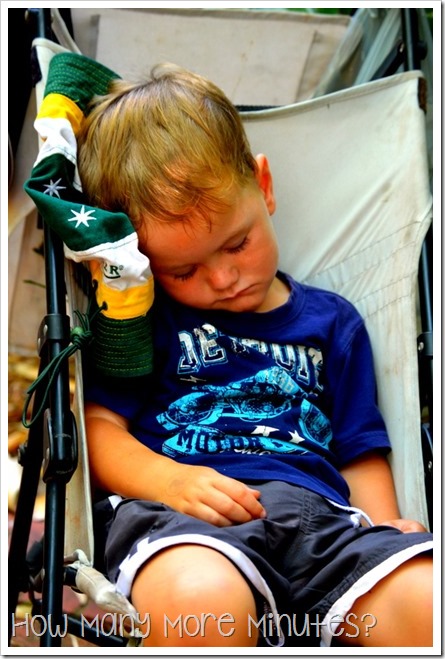 One of our favourite areas of the zoo was the nocturnal animals building.  I didn't try to take pictures in there because it was so dark, but it was one of the largest nocturnal displays I can remember seeing.  Heaps of little animals in there, including the first bilbies we've seen on our trip.
This is the first blog post I've done to the new blog site using Open Live Writer, hopefully this will all post correctly.  I'm having trouble with some of the formatting, it will take some getting used to.  No spell-check in this software yet so all mistakes are my own!