Last year when we visited Bruny Island we made sure to visit South Bruny National Park to see the Cape Bruny Lighthouse.  When we visited it was cold and windy.  There was a lighthouse museum so I opted to stay there out of the cold while Dad braved the path for a better look.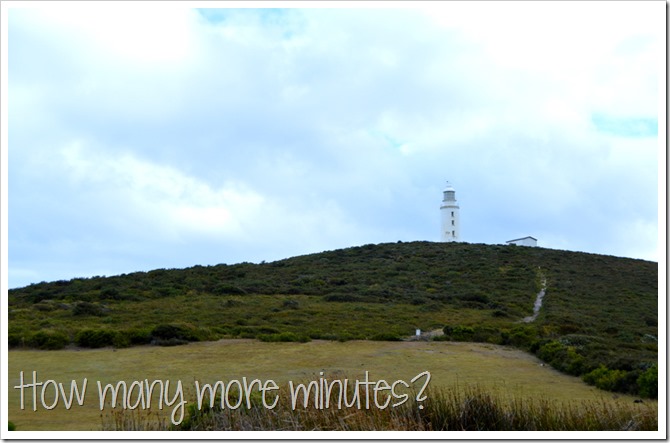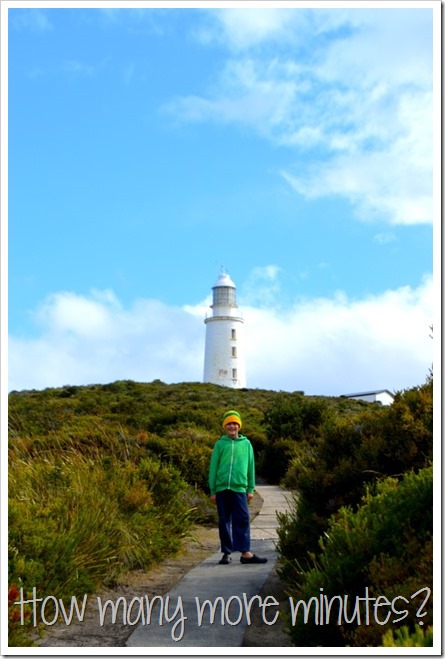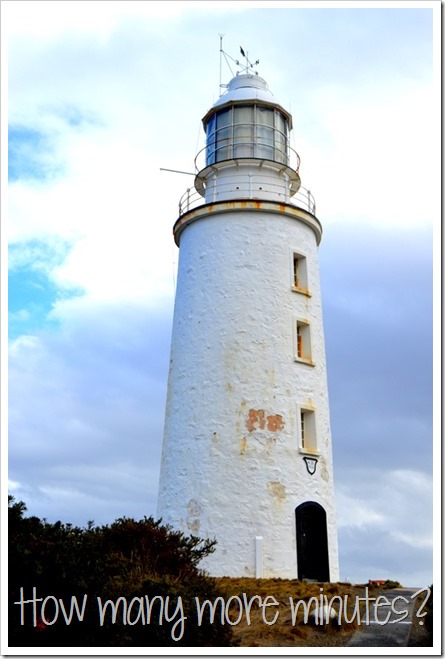 When the lighthouse was first lit in 1838 it was Australia's fourth lighthouse.  It's now the country's second oldest lighthouse according to the Parks & Wildlife Service.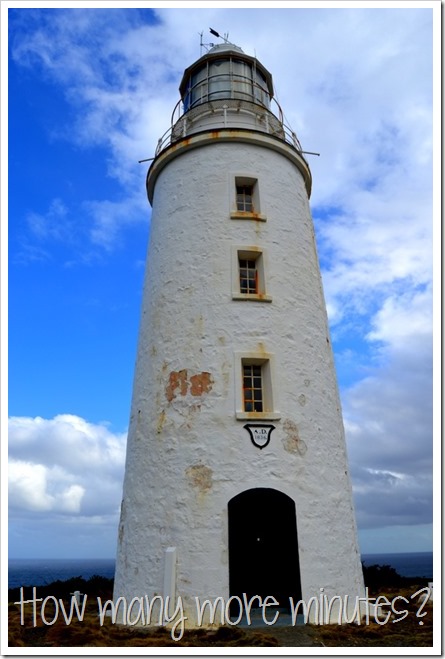 The view was quite breathtaking.  That's mainland Tasmania in the distance.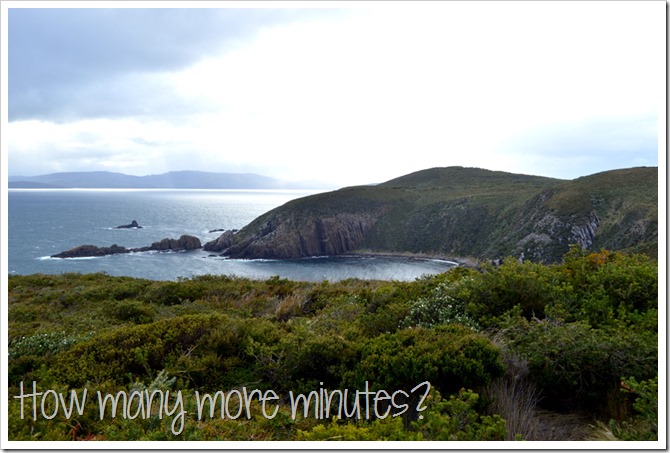 Inside the museum we had a look at all the interesting displays.  I'm quite certain TurboBug shouldn't have been sitting on this but he thought it was a train and couldn't help himself.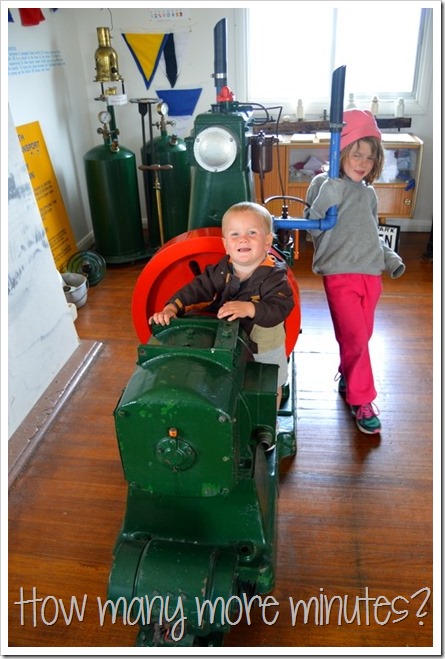 Unfortunately at this point I don't remember what this contraption is, nor the one TurboBug is sitting on above.  It's a very clean piece of machinery anyhow.  This little museum seemed lovingly cared for.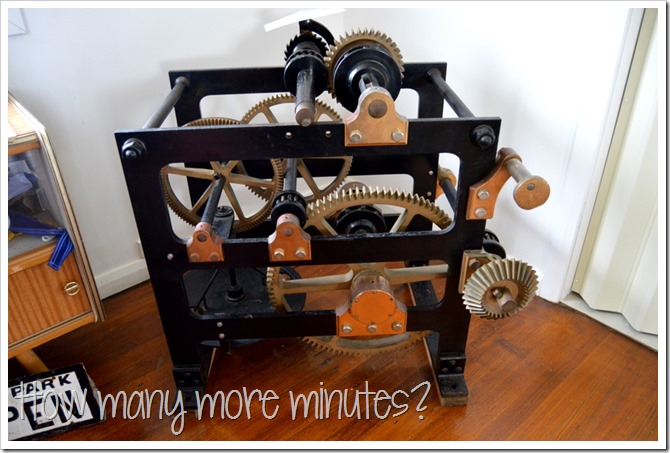 There was a map, actually several maps, in the back room where you could place a pin in your hometown be it in Oz, Tassie, or the rest of the world.  TurboBug found it quite interesting and I have no idea how many pins he removed when I had my back turned.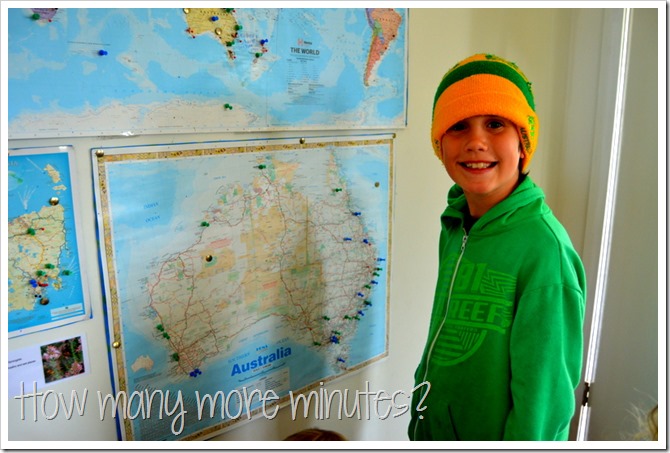 Here's a map of Bruny Island, you can see The Neck, our camping spot is not far from there.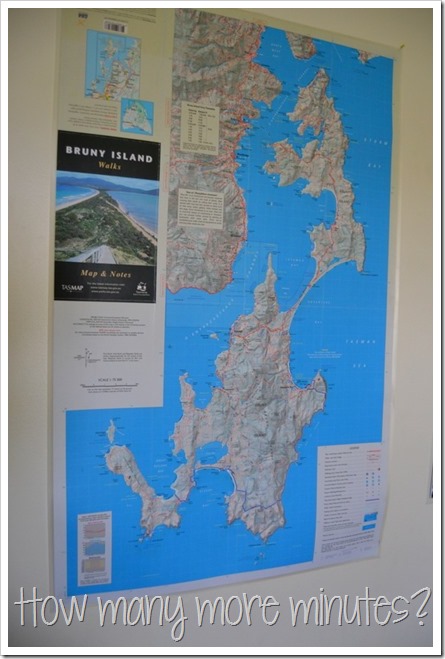 Many things on display to handle and wonder about.  JitterBug found it entertaining to have a picture with nearly every item on the table.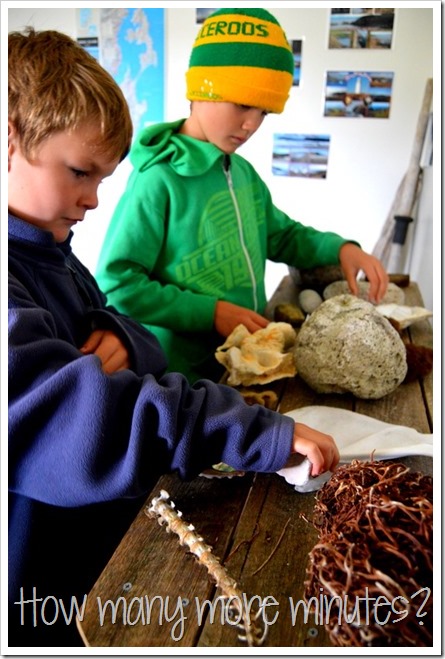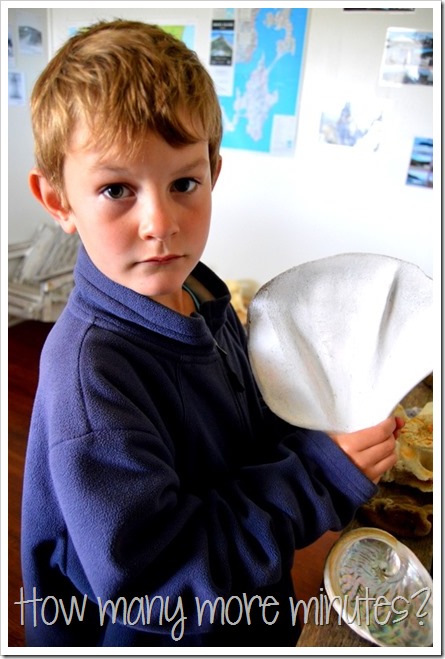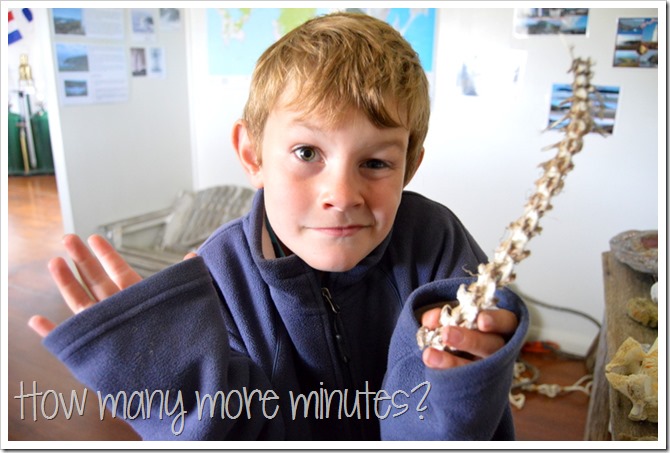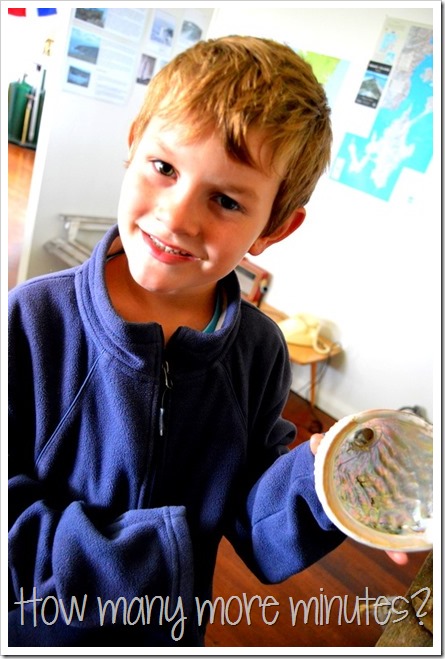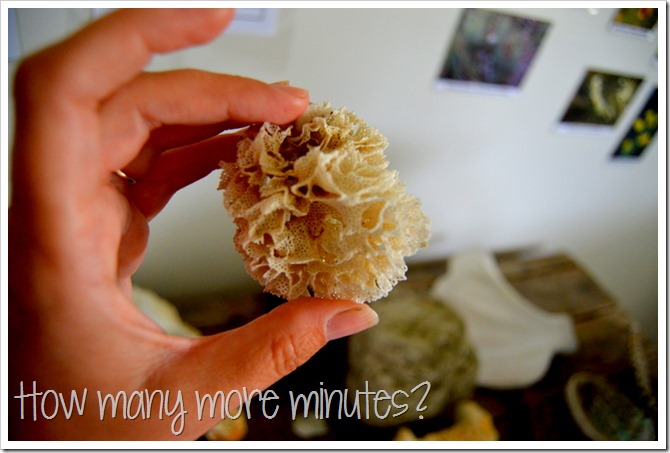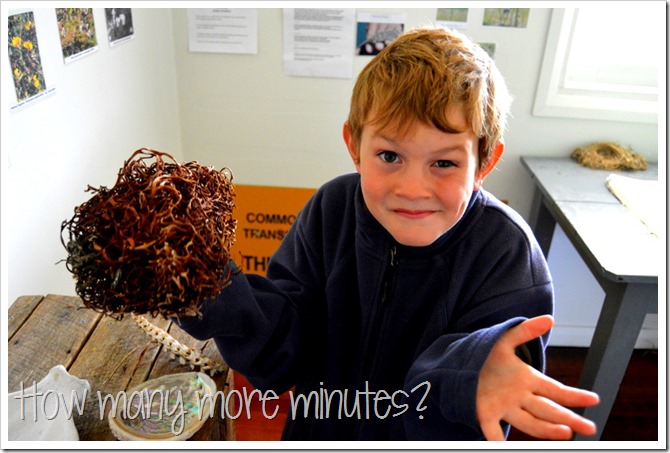 There were signal flags hanging up with the (hand-drawn) code sheet on the wall so we made sure to check what they all said.  These flags say 'LIGHT'.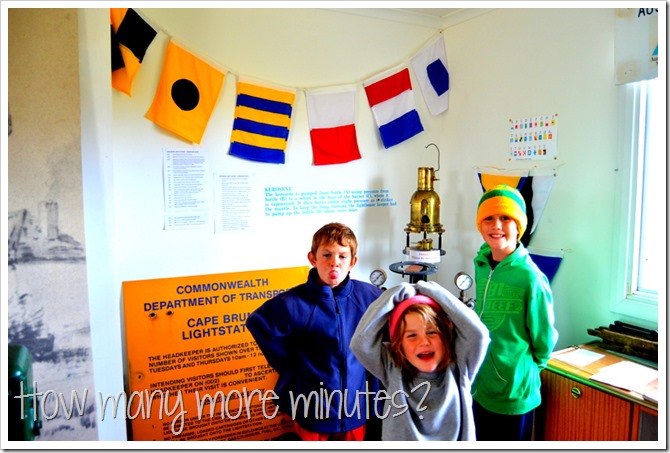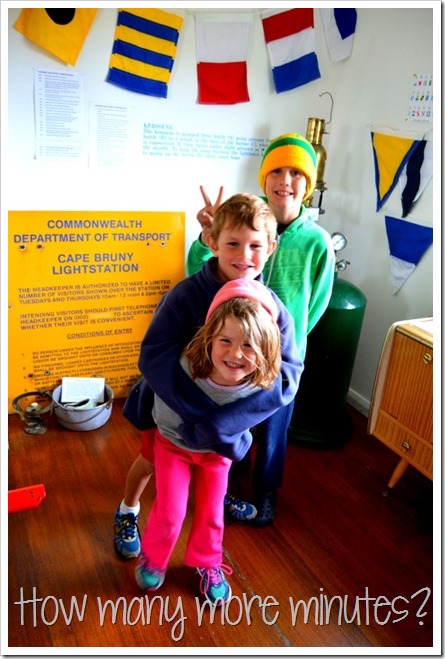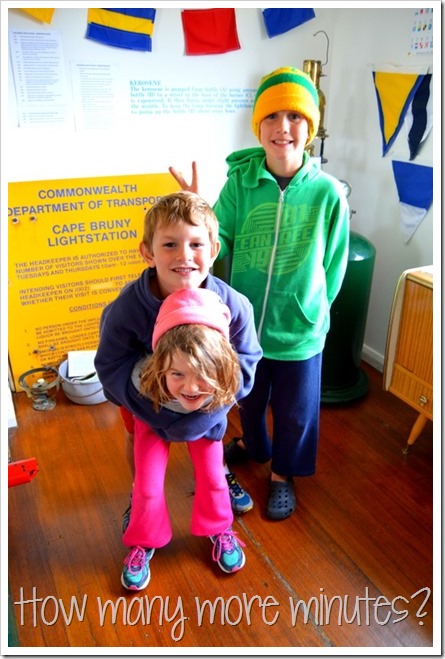 These flags spell out 'OK'.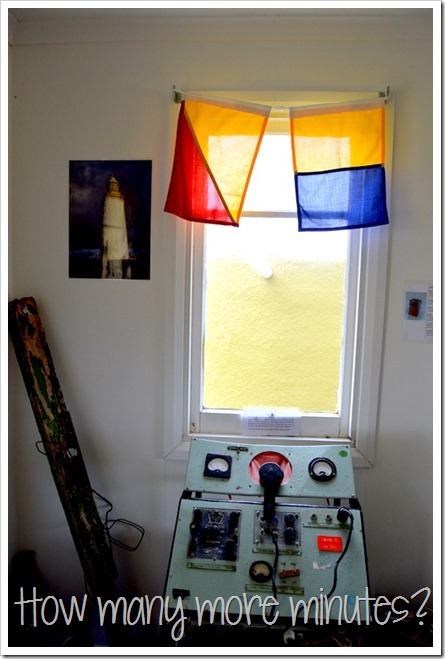 I'll let you figure these out, the code is below!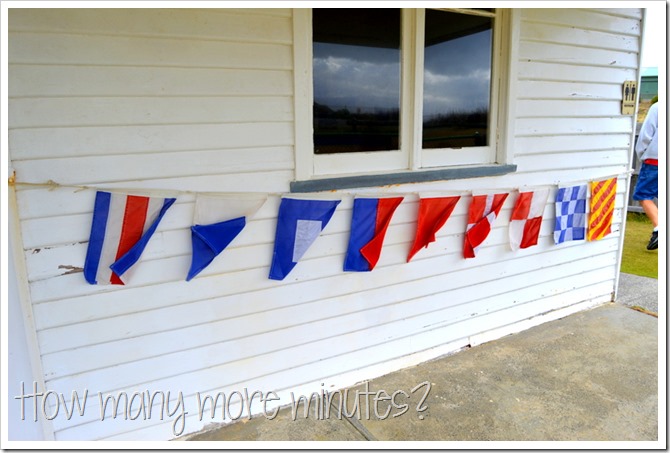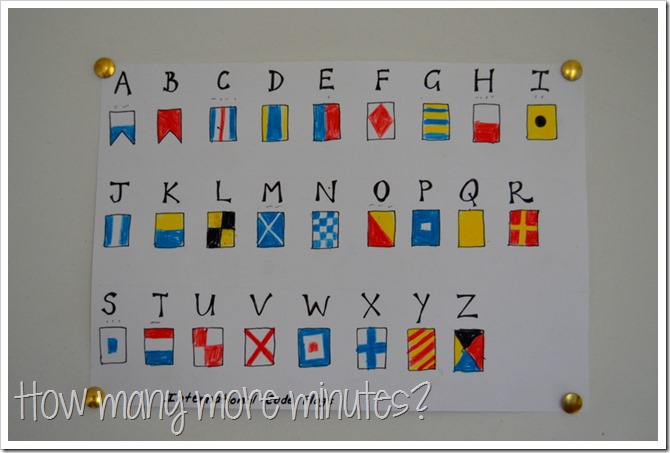 It became quite windy and stormy, but we managed to spot a rainbow before we left.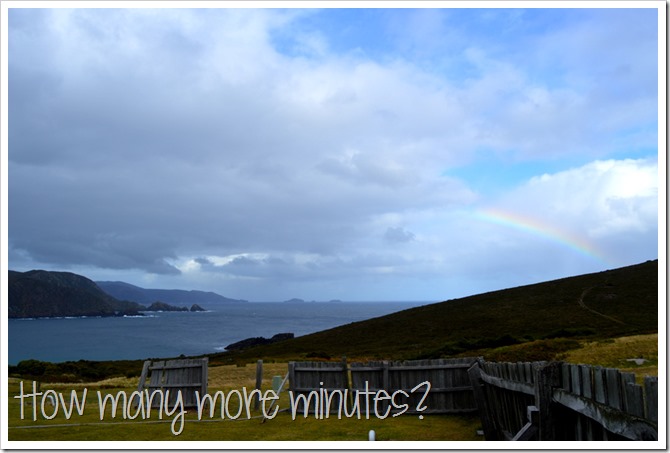 On the drive home this was the view.  When we arrived in Tasmania in mid-February it was still beach weather.  A month later, not so much.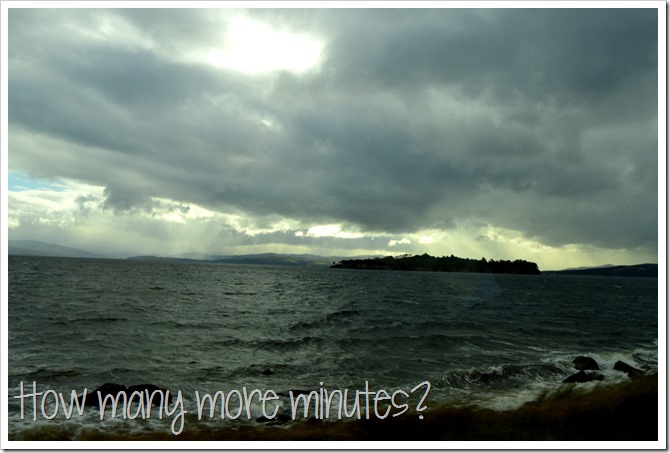 Hard to believe it has been nearly a year since we started our five week tour of Tasmania.  Hope to return some day!